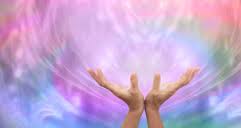 We offer distant healing in Usui Reiki, Angelic Reiki and Magnified Healing to those who cannot attend treatments or live out of area. Treatments can also be given to people abroad or as a wonderful gift. Distant healing is as effective as a hands on treatment and the sensation can sometimes be more intense.
It is also very helpful to those people who are unable to travel themselves, are home bound or are suffering from stress related and anxiety issues.
Treatment
The healing is very simple to do. You just need to lie down and relax and be open to receive the healing energy at the agreed time. Music can be played and candles lit. Whatever makes you feel relaxed. After this healing the client should continue to rest in order to help anchor the healing and drink plenty of water over the next 24 hour period.
We would arrange a convenient time for the healing and then speak to you after the treatment either by phone or email to give feedback about the session.
Cost
A distant healing session would last 45 minutes with time to discuss/feedback afterwards and costs £35.
Shorter or longer treatments are also available but please contact us to arrange.
All healing sessions are by prior appointment only. Please email us at info@caprius.co.uk or phone us on 07737302134 or 07886359748